"Oh, it's so beautiful here...
I love the sounds of the birds cooing...
and the wind brushing through the trees and shrubs...
this is my haven...you are my soul mate..
together this is our heaven...."

-James and Ness-
Friends have made this page their Start Page.
Why not make it yours?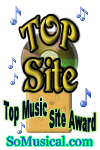 Click to see!


Best viewed with Internet Explorer 6.0
or higher and 1024 x 768 resolution.



A Proud

StreamSite
If you don't have Crescendo,
please download it from here.



*The magnificent graphics, backgrounds and images in this site are the courtesy of:*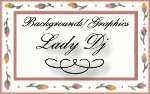 This site was set up on Valentine's Day, 1998
Last updated on September 11, 2010
This background image is the property of James&Ness
Please don't copy...
Important!! Please also read the Copyright Notice
ęCopyright 1998 Jamesness. All Rights Reserved.